A recent study from Briteskies shows that only 17 percent of small-to-medium revenue e-commerce businesses have a dedicated site for mobile devices.  This fact was more than a little surprising, as countless previous studies have shown that a poor user experience on mobile devices, such as smartphones and tablets, increase bounce rates and reduce conversions and return visits.
The Briteskies study, which was released at the 2012 Imagine eCommerce Conference in Las Vegas, Nevada, surveyed 75 speciality retailers and found that less than 20 of them had any coherent strategy or provision for mobile devices. In a related survey, Mediarun found that the bounce rate for mobile devices was 40 percent, a 10 percent increase on equivalent desktop bounce rates. That adds up to almost 6 percent of mobile sales being lost before customers even start to interact with a site because of a poor first impression.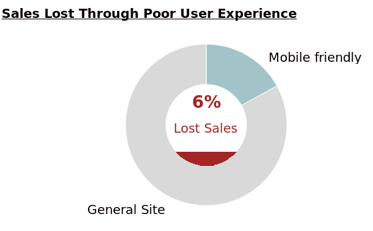 Furthermore, 60 percent of customers surveyed said that they would not return to a site  after a poor initial mobile experience. Think about that — of the potential customers who have a poor initial experience of your site on a mobile device, well over half of them will not return to your business either on a mobile device or on the desktop, and 40 percent of them say they will go to a competitor.
This is not something e-commerce businesses can afford to bury their heads in the sand about. The market penetration of mobile devices like the iPad is huge and is only going to increase in coming years. To say we are in the post-PC age might be to overstate the situation, but there is no doubt that consumers want to shop while they are on the move or sitting on the sofa in front of the TV with an iPad in hand.
Luckily for Magento users, the new Magento Enterprise 1.12 and Community 1.7 releases bring with them a raft of new and improved features to make getting your e-commerce platform up and running for mobile devices easier. A significantly improved customizable HTML5 theme offers a multitude of mobile specific tweaks,  including gesture-based controls and image scaling. Customers will be able to swipe through product image galleries and drag-and-drop products from listings into the shopping cart. This release also improves support for device specific audio and video capabilities, so retailers can better target their content and be sure it is going to appear as they intend. Magento's mobile theme supports all the major mobile browsers, including iPhone, Android, and Opera.
What is your business doing to serve its mobile customers? Let us know in the comments below.
Posted in: Magento