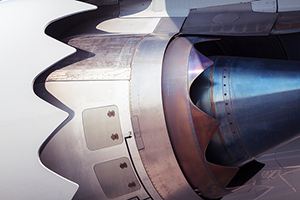 ExpressionEngine is a powerful and flexible content management system. It's the go-to CMS for many who need a highly configurable and reliable platform to build their site on.
ExpressionEngine isn't as old as some of the other CMS platforms, and it can be a little difficult to know where to look for the best sources of information.
If you've heard of ExpressionEngine, but aren't sure where to get started, today's your lucky day. We're going to point you in the direction of some of the best sources on the Web for ExpressionEngine tips, tutorials, and community.
Naturally, your first port of call should be EllisLab, the company behind ExpressionEngine. On their forums you'll find an active community of experts willing to help out both newcomers and experienced users. There are community support forums for users, and developer support forums for those who are interested in customizing EE or creating an extension.
Devot:ee was one of the first blogs dedicated to ExpressionEngine, and it continues to be an excellent source for information relating to extensions, EE news, and examples of people who've successfully deployed ExpressionEngine.
It also features a marketplace for ExpressionEngine extensions.
The ExpressionEngine StackExchange is an incredible resource for asking just about anything about EE and getting an answer from an expert. It's still in beta, but already has a lively community of developers and users.
On EE Insider you'll find a large selection on in-depth articles written by some of the most prominent EE developers and community members. It's a great destination for getting the lie of the land, finding the community leaders you should be following, and getting an EE education from the best in the business.
EE Poscast features nearly 90 episode of ExpressionEngine goodness, and it covers everything from ExpressionEngine development and use, to wider issues that affect EE users, like SEO and aspects of being a freelancer.
Unlike the other resources we've mentioned, this one isn't free, but it is one of the best ways to quickly get up to speed on EE. In a series of 8 videos, Ryan Irelan shows the process of developing a site, from initial configuration to search, via a great explanation of categories and relationships between entries.
These are some of our favorites, but we know there are many more out there. We'd love it if you shared some of your favorite sources of ExpressionEngine info in the comments.
Posted in: ExpressionEngine