cos•tum•ing [kos-too-ming, -tyoo-]
noun

1. the act of furnishing or designing costumes.
act•ing [ak-ting]
noun
1. to represent (a fictitious or historical character) with one's person: to act Macbeth.
cos•play•ing [kos-pley-ing]
noun
1. the art or practice of wearing costumes and acting to portray characters from fiction.
2. the combination of the words "costume" and "play" to address the combination of both meanings.

Even just a few years ago, the term "cosplay" was not widely known. Recently, however, there has been a boom of attention for the hobby. More and more people are finding interest in the topic, but with the increased interest does not necessarily bring accurate knowledge.
To explain simply, "cosplay" is a combination of the words "costume" and "play" – meaning to dress in a costume and act in a way to represent that character. The term was coined by Nobuyuki Takahashi of the Japanese studio "Studio Hard" while attending the 1984 World Science Fiction Convention in Los Angeles. With a broad explanation, though, "cosplay" is a way to describe the hobby where people spend their free time constructing costumes, making props, coming up with new ways to decorate their features to represent a character as well as possible, then donning those costumes and acting in a way to pay tribute to the fandoms that they love so much. Cosplaying is a hobby where the person can not only show others the fandom that they love, but live that fandom in a way that could never be possible otherwise.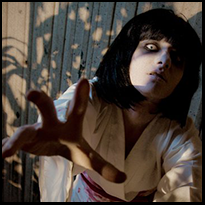 The basic explanation of what Cosplay is, is simple, but why a person chooses to do this hobby is as diverse as the costumes those people wear. Some enjoy this hobby for the purpose of simply enjoying a fandom with their friends – a more elaborate and interactive way of socializing and participating in what they love. In contrast, others enjoy this hobby for the challenge of creating, bettering themselves, learning the trade, and showing off their skills in craftsmanship competitions. Others enjoy Cosplay for the ability to be someone else for a short time; taking a step back from their own life and who they are to step into someone else's shoes for a day. Just like any other hobby, the appeal of Cosplay is very broad and extremely unique.
While some will attend private photoshoots at various public locations to show off their costume to the world, others may enjoy the casual meetup to relax and socialize, but most often you'll find Cosplay within the Convention-going crowd. It could be San Diego Comic Con, Star Trek Convention, Wizard World, E3, or Otakon, there are often Conventions available for every fandom to gather or sometimes companies to show off their newest thing. These fandom-gatherings are usually the primary locations for Cosplay enthusiasts.
Regardless of how, where, when, or why, Cosplay is a hobby that draws attention from people of all ages and backgrounds. There have been Cosplays for video games, movies – animated and live action – books, or TV shows. There have been Cosplays of people, animals, events, locations, or inanimate objects. Cosplay is such a broad term for so many different people to display their interest in so many different things. It has been around for quite some time, and only seems to be gaining momentum with growing interest throughout the world. To some, it is a weird waste of time and money, but to most, it is a phenomenally interesting art form, and an extremely fun way to show the world what you love.
Posted in: Nexcess