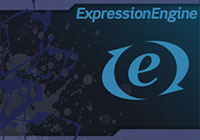 Earlier this week, Nexcess was in Portland, Oregon for ExpressionEngine Conference 2013. It was two days packed with the best and brightest minds from one of the most passionate communities out there. EllisLab put on an amazing event that we were proud to sponsor, and Chris Wells, the CEO of Nexcess, was humbled to have the opportunity to speak.
Since most ExpressionEngine fanatics couldn't make it to Portland, and knowing that Jeremy Sloan and Mark Croxton gave some great talks during the same time slot for those that could make it, we've uploaded the slide deck of Chris' presentation titled:
ExpressionEngine Performance & Optimization – Laying a Solid Foundation to SlideShare.
Posted in: ExpressionEngine, Nexcess