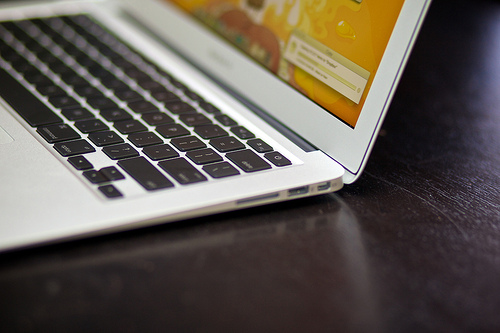 As the economy has wobbled over last few years, many people have found themselves out of work or with a need to generate extra income. Coupled with the spread of the trend for remote working and the growing number people choosing alternative employment models like freelancing, the number of micro-businesses in the US has grown. From freelance writers and designers to makers who sell online, the micro-business startup economy is booming.
All of the one-person and small team businesses need somewhere online to promote or sell their products and services, and that means they have to make a decision about web hosting.
The web hosting industry is in a period of rapid innovation, with new (and apparently new) options sprouting up everywhere. Micro-business owners can choose from SaaS providers, shared hosting, virtual private servers, cloud servers, dedicated servers, and beyond. Amid the marketing onslaught from hosting companies cheerleading their own products, it can be difficult for business owners to make the choice that will bring them the best bang for their buck.
What Do Small Business Owners Need From Their Hosting Platform?
Unless they have very specific requirements — if they're building a mobile app, for example — most micro-businesses will have the following requirement for their web hosting:
Reliable – Their site should be constantly available without significant amounts of downtime.

Easy-to-use – Most business owners are not technical wizards and they don't want to waste time managing a server or pay for someone to manage it for them.

Handle moderate traffic – Micro-business websites are unlikely to be required to handle tens of thousands of hits per day, so a moderate amount of data transfer at a reasonable bandwidth will be adequate.

Quick-to-deploy – One-click installation of a content management system like WordPress is a must. It's the easiest way to get a site online and it is much less expensive than paying for a bespoke site design, as well as being easier to manage.
The traditional solution for site owners with this set of needs is shared hosting. It's the least expensive hosting option that provides adequate resources for a low to medium traffic website. There are free options from SaaS providers like WordPress.com, which are fine for personal sites but not suitable for business sites as they don't offer the necessary flexibility.
Virtual private servers are a potential choice, but they tend to be overpowered for the needs of micro-businesses. Unmanaged VPS's require users to have a considerable degree of technical knowledge. Managed virtual servers are easier to use, but significantly more expensive than shared hosting. They are only really necessary if a business intends to host multiple sites with fairly high traffic.
Cloud servers are really just virtual servers with the added benefit that they can be deployed on-demand. That's not a feature that most businesses are going to need for hosting their web site.
Dedicated servers are very expensive and significantly overpowered for a small site.
That brings us back to where we started. Shared hosting from a reputable hosting provider, preferably one that offers optimized hosting for a business's chosen content management system is the best option.
Posted in: General