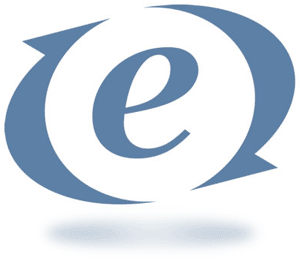 ExpressionEngine isn't quite as easy to get to grips with as more user-focused content management systems like WordPress, but it more than makes up for that with its incredible flexibility and developer friendliness.
EllisLab's ExpressionEngine should definitely be on the shortlist of content management systems you consider, whatever the type of site you want to develop, from a simple blog to an enterprise eCommerce site, ExpressionEngine has you covered.
However, making the initial steps towards ExpressionEngine mastery can be daunting to users who aren't familiar with how ExpressionEngine works, especially if they're bringing a lot of mental baggage from WordPress or Drupal, so, to put you on the right track, here are seven of the best ExpressionEngine resources out there.
Rather than sticking close to ExpressionEngine, we're going to to share our tips for the best resources for getting a solid understanding of how ExpressionEngine works, both for the software itself and under the hood.
This is an excellent free resource that covers a huge range of ExpressionEngine topics from basic concepts to the best add-ons and plugins and how to use them. Best of all, this is a free resource.
Level Up Tuts create high-quality video tutorials, and their ExpressionEngine course consists of over 30 videos. Check out the introductory video in their series below, and if you like what you see head on over to their site for more.
Mijingo is an independent publisher of training content that got its start with ExpressionEngine tutorials and courses. Ryan Irelan, who runs Mijingo, is also the founder of EE Insider, one of the best news and tips resources for ExpressionEngine.
Mijingo's screencasts aren't free, but for anyone who intends to use ExpressionEngine for a business site or leverage their hard-won ExpressionEngine knowledge in their career, the price is well worth paying.
Mijingo's ExpressionEngine screencast courses run from basic introductions to installation and security to more advanced topics like add-on development.
For the latest in ExpressionEngine information, including some very handy tutorials, it's great to go right to the source. EllisLab provide some excellent task-focused documentation.
If you've got retail in mind, then this is an excellent place to start. It covers using ExpressionEngine with the BrilliantRetail extension to build a powerful platform for selling.
If you want to become a real ExpressionEngine maestro, you're going to need to know how to make add-ons. This site is a great learning resource that explains the concepts behind add-on creation and leads readers step-by-step through the process of building their own.
CodeIgniter is the PHP framework upon which ExpressionEngine is built. It's not strictly necessary to tangle with CodeIgniter to use ExpressionEngine, but if you want a comprehensive understanding of what's going on behind the curtain, it's worth taking a look.
Again, if you just want to use ExpressionEngine, there's no absolute necessity to learn PHP, but, much of the extensibility of ExpressionEngine relies on an understanding of its underlying scripting language.
We'll leave you with one of our favorite ExpressionEngine resources; the ExpressionEngine StackExchange site deserves a place on the bookmark bar of every ExpressionEngine user and developer.
Feel free to give a shout out to your favorite ExpressionEngine tutorials in the comments.
Posted in: ExpressionEngine