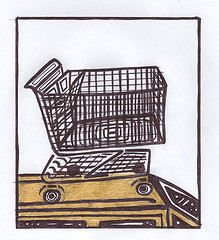 Black Friday and Cyber Monday may have already come and gone, but the eCommerce busy season is still going strong. While you've been out shopping and searching online for all those great deals, we've been busy gathering up the best ExpressionEngine, WordPress, and Magento articles from November. We've even added a few that should help get your website and eCommerce store ready for the holidays. If you'd like more great content throughout the month, follow us on Twitter, Facebook, and Google+. Enjoy and let us know what you think in the comment section!
WordPress and Blogging
ExpressionEngine
Magento and eCommerce
This month, we'll leave you with a very cool video, "WIND." The creativity will blow you away.

Image via Flickr user: MIke Kline
Posted in: Monthly Roundups