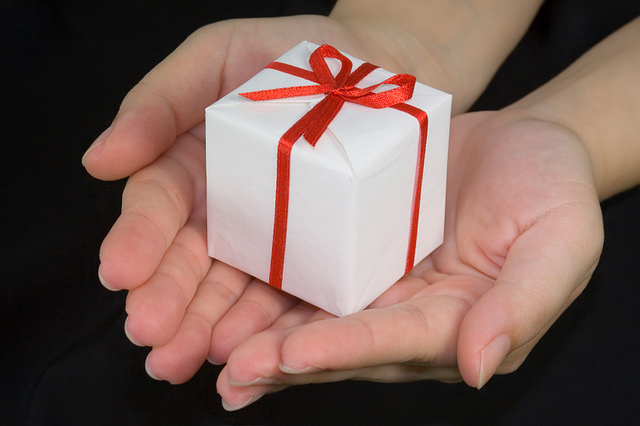 I don't know about you, but I'm terrible at buying gifts for people, especially on those occasions where I'm invited to a celebration like a wedding or baby shower. I have no idea what to get people and it frequently worries me that when I give them a gift of my choosing the reaction will be a tight-lipped smile and a polite questioning about whether I kept the receipt.
I'm enormously grateful when people are thoughtful enough to use a gift registry that includes a list of all the things that they would be pleased to receive. It removes my anxiety that I'm going to end up buying something that is completely useless for the recipient or that several of their other friends will buy as well.
In addition to being great at assuaging the gift-buying anxieties of people like me, gift registries are also a powerful method of generating revenue for eCommerce stores. They are a way of leveraging the loyalty of existing customers to extend awareness of a store and they almost guarantee increased sales as gifters are directed to the store by hopeful gift receivers. And, of course, once the gift giver has made their purchase, it's likely that they will make future purchases from an eCommerce store.
Equipping a Magento store with a gift registry can increase sales, generate referrals, and locks in sales to the value of the registry.
The most basic registry functionality is already available in Magento through the Wishlist module that can be found under the System -> Configuration menu. The Wishlist module is similar in functionality to the Amazon Wishlist. It allows shoppers to add products to a persistent list, and then email the wishlist to their friends.
For more comprehensive functionality, there are quite a number of gift registry extensions available in MagentoConnect and from outside developers. I'm going to highlight two of them here.
Magento Gift Registry extension is a solid implementation, and provides most of the functionality that a store owner will need. It lacks some of the bells and whistles of more advanced plugins, but it's also quite a bit less expensive.
This extension provides an excellent implementation of a gift registry and includes the ability to customize the style of the registry; add products from a store's product pages, catalog pages, and search pages; prioritize products, and share the registry on Facebook and Twitter.
Magento retailers can benefit both themselves and nervous gift givers like me by implementing gift registry functionality on their store.
Posted in: Magento