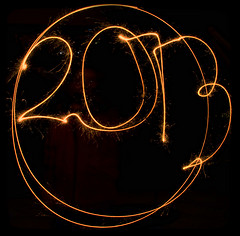 In 2013, you might have heard that eCommerce is getting more important. You might also have heard that web design is getting more important. But don't forget blogging, because that is definitely getting more important. It's hard to keep up, right? That's why we like to gather up our favorite ExpressionEngine, WordPress, and Magento articles each month for your convenience. In honor of the New Year arriving, this month we've collected some of the best articles we've read all year. If you'd like more great content in 2014, follow us on Twitter, Facebook, and Google+. Enjoy and let us know what you think in the comment section!
WordPress and Blogging
ExpressionEngine
Magento and eCommerce
Since 2013 has also been the year of Bitcoin, we'll leave you with a relevant video that explains the digital currency and how it is mined.
Image via Flickr user: Jon Glittenberg
Posted in: Monthly Roundups