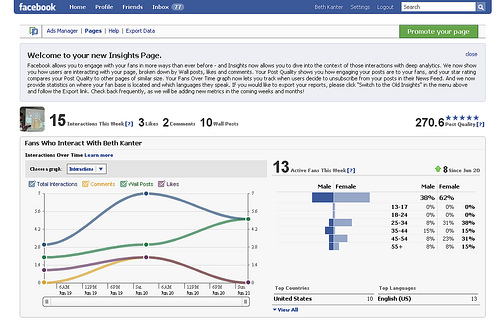 Many eCommerce retailers labor under the misconception that if they share something on Facebook, it will appear in the News Feed of their followers. That's what happens on Twitter, where there is minimal curation of streams. Facebook is different. The social media giant actively curates its users' News Feeds in an attempt to surface the most interesting content.
There is no guarantee that content a retailer shares is going to be seen by more than a small proportion of its followers — especially if that content is deemed by Facebook to be boring.
The more suspicious Facebook watchers consider this an attempt to increase advertising revenue. Paying Facebook will increase the number of eyeballs that shares land in front of. That's likely to be part of the motivation, but not the whole story. The "stickiness" of the Facebook site has been declining, with people less inclined to spend long periods browsing their feed and less likely to look at it at all.
One way to fix the stickiness problem is to make sure that stories included in the News Feed are interesting and useful. Many brands invest heavily in making their streams conform to that goal, but most are somewhat half-hearted in their social media efforts, sharing dull corporate news, product promotions, and insider stories of more interest to the company's staff than to their audience.
Late last year, Facebook announced that:
"For many Pages, this [change] includes a decline in organic reach. We expect this trend to continue as the competition for each story remains strong and we focus on quality."
Retailers that use Facebook for social marketing can no longer take a minimum effort approach; they must invest time into crafting compelling content that will engage their audience. Like it or not, Facebook is the gatekeeper standing between retail brands and a billion users, so we have to learn to play the game. Brands aren't the only ones impacted: publishers like Upworthy have also seen a precipitous drop in referrals from Facebook.
What can we do to improve our Facebook exposure? Paying for advertising and promoted posts is one answer, but it's not the only one.
Use Imagery and Video — I don't mean spend a couple of minutes searching Flickr for vaguely presentable CC images. The more relevant and interesting the image, the better. Sometimes that will mean creating original photography and artwork.
Target Audience Segments — When we create on-site content, we pay close attention to audience personas and market segments to shape topic choices and presentation. The same principles apply to grabbing attention on Facebook. Think of Facebook posts in the same way you'd think of a blog post.
Create content that cultivates engagement – The typical way to do this is to include questions in posts that the user can respond to, but there are many ways to turn Facebook posts into a multi-person conversation rather than a one-way monologue.
Facebook is still an enormously valuable marketing for eCommerce retailers, but as Facebook focuses on separating the wheat from the chaff, retailers will have to up their game and get serious about creating targeted, relevant, and compelling content.
Posted in: Nexcess