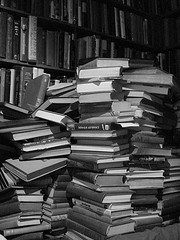 May was an important month for the Magento community, as over two thousand members came together for the Imagine Conference in Las Vegas (an event we were thrilled to sponsor), and, in equally big news, Magento co-founder Roy Rubin announced that he would be stepping down from position as the CEO of Magento. Here at Nexcess, we've been connected with Roy since the Varien days and would like to thank him for his incredible contribution to eCommerce. Although those were two of the biggest stories from May, there were still a lot of other happenings in the world of eCommerce, WordPress, and ExpressionEngine. So, without further ado, here's our roundup of the best posts from the last month. If you'd like more great content on a day-to-day basis, follow us on Twitter, Facebook, and Google+. Enjoy and let us know if we missed anything important in the comment section!
WordPress and Blogging
ExpressionEngine
ExpressionEngine – Template Layouts – ​Until now ExpressionEngine powered sites typically relied on a mixture of embedded templates, Snippets and Global variables to build up common page elements such as Header, Navigation and Footer.
Why You Should Use Low Variables on Your ExpressionEngine Builds – I've been using Low Variables on all of my ExpressionEngine builds for the last couple of years and I think you should be too. Low Variables (LV) is basically the swiss army knife of ExpressionEngine addons, a multipurpose tool that will allow you to do more with less.
Getting Grunt Up and Running with ExpressionEngine – We've recently switched over to using Grunt recently on our projects. Since so many other blog posts out there got me started on this, it only seemed fair that I write one up myself.
Magento and eCommerce
To end this month, we leave you with a video of a pizza delivering drone. The future of eCommerce? Maybe.
Image via Flickr user: austinevan
Posted in: ExpressionEngine, Magento, Monthly Roundups, WordPress