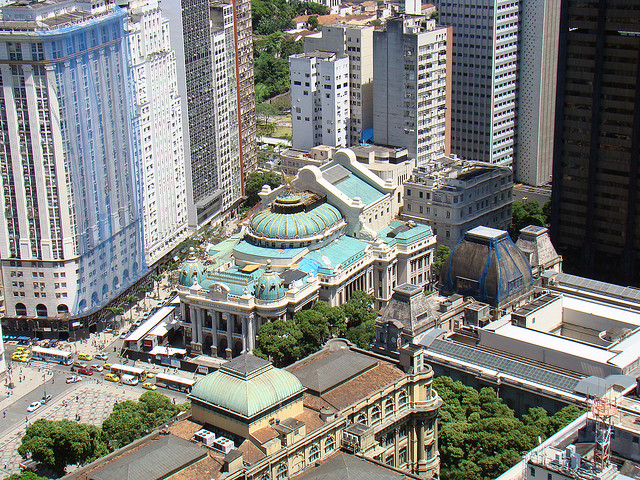 The eCommerce market in the US has plenty of room for growth, innovation, and new entries to the marketplace, especially as brick-and-mortar retail loses its dominance in favor of online equivalents offering more convenience and an improved experience. But the US and European markets are mature, and innovation often takes the form of value-adds from established retailers — same-day and next-day delivery being an obvious example.
Developing regions like South America, with up-and-coming economies including Argentina, Venezuela, and Brazil, which has the seventh largest economy in the world and a growing middle class, have significantly less mature but quickly growing eCommerce markets, presenting an opportunity to both local and international online retailers.
The number of online buyers located in South America is growing. Across the region as a whole, numbers of buyers will have increased around 14 percent between 2010 and 2016. Argentina and Brazil both beat the average growth rate by a considerable margin. Around 30 percent of Argentina's population were classified as online buyers in 2010, by 2016 that's expected to have grown to almost 50 percent. For Brazil, the proportion of buyers is expected to rise from 24 percent to 40 percent in the same period. As these economies strengthen, we can expect that rate of growth to increase considerably.
But eCommerce expansion is impossible without sufficient infrastructure to support Internet access for the population and web hosting for retailers. Historically, infrastructure has been a weakness for the South American region due to a lack of capital to invest in wired telecommunications systems of sufficient quality to bear broadband services across the region.
While fixed infrastructure building is proceeding apace in the region, the most significant factor influencing Internet, and thus eCommerce, access is mobile broadband, which is significantly less expensive to deploy. In fact, the growth of mobile cellular subscriptions have reached their lowest ever levels because the market has become saturated.
According to the ITU's World In 2014: ICT Facts and Figures, the global penetration rate for mobile broadband is around 96 percent, with a penetration rate of 90 percent for developing nations, including those in the South American regions. By contrast, fixed broadband subscription numbers in developing regions are only expected to reach 6 per 100 inhabitants by the end of this year.
The lessons to be learnt are clear: eCommerce is big in the South American nations and it's only going to get bigger. But unlike developed nations, we can expect the vast majority of South American eCommerce to take place on mobile devices.
Image Credit: Rodrigo Soldon
Posted in: Nexcess