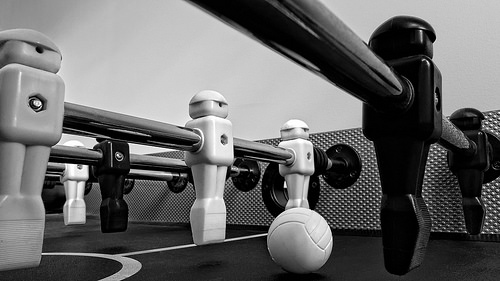 With the start of the World Cup in June, eyes around the globe have been glued to televisions ever since. Instead of judging you for missing all the great content that was being created over the last month, we went ahead and rounded it all up into one convenient location. These are the best eCommerce, WordPress, and ExpressionEngine posts from June. If you'd like more great content on a day-to-day basis, follow us on Twitter, Facebook, and Google+. Enjoy and let us know if we missed anything important in the comment section! P.S. Make sure to get to the end of the roundup for Minions playing soccer. It's worth it, we swear.
WordPress and Blogging
ExpressionEngine
A Comparison of Localization Solutions for ExpressionEngine – ​A recurring use case for an ExpressionEngine site is to provide content in two or more languages. EE's framework includes the ability to translate its own control panel interface, but it doesn't offer much help when it comes to the site itself.
New Conditionals Parser in 2.9 – In 2.9 we rewrote the conditional parser. It is more performant, more consistent, and has new operators.
Interview with James Mathias from EllisLab – We interviewed James Mathias, designer and Chief Creative Officer of EllisLab. EllisLab developed ExpressionEngine, a flexible content management system our developers and designers work with.
Magento and eCommerce
To end this month, we leave you with Minions playing soccer.
Image via Flickr user: Mustang Joe
Posted in: Monthly Roundups