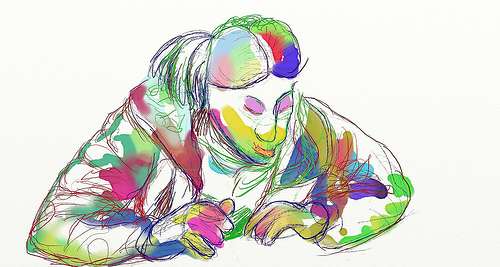 Another month has passed and we're back with a new roundup of the web's best ExpressionEngine, WordPress, and Magento content. July saw the release of both ExpressionEngine 2.9 and a new WordPress beta, as well as  the official announcement that Magento Go and ProStores will be shut down. And, of course, Germany won the World Cup. Knowing it's hard to keep up with all the great content around the web, we gathered up those stories and other relevant articles into one convenient location. If you'd like more great content on a day-to-day basis, follow us on Twitter, Facebook, and Google+. Enjoy and let us know if we missed anything important in the comment section. Otherwise, here's the best from July.
WordPress and Blogging
ExpressionEngine
Firing On All Cylinders with ExpressionEngine – ​You may well have heard of EllisLab for its other product, CodeIgniter. Both CodeIgniter and ExpressionEngine have their roots in an earlier blogging application known as pMachine Pro, and are open source.
ExpressionEngine 2.9.0 Released – ExpressionEngine 2.9.0 has been released and includes new features and bug fixes. Discussion Forum 3.1.16 and Multiple Site Manager 2.1.7 are also available as maintenance releases. Here's a look at what's new.
Turbo-charge your ExpressionEngine Add-Ons with Composer – I consider Composer to be one of the greatest gifts to PHP development in the last decade. If you're not familiar, Composer is a dependency manager for PHP and I'm about to change your life.
Magento and eCommerce
How Bitcoin Is Changing Online eCommerce – 

Within the last six months bitcoin has been steadily increasing its mainstream process. Stores like Overstock, Lord & Taylor, TigerDirect, Virgin Galactic and earlier this week NewEgg all are now accepting the digital currency.

Magento Shuts Down Services Aimed At Smaller Retailers – E-commerce platform Magento, owned by eBay's Enterprise division, is closing down two of its products designed to reach small to medium-sized online retailers: Magento Go and ProStores.
Why Facebook and Twitter Are Embracing Ecommerce – Likes and retweets are fine, but the new buzz word at Facebook and Twitter seems to be "buy."
5 Tips to Stand Out When Selling on an Online Marketplace – The advent of online marketplaces, led by eBay nearly 20 years ago, has become a boon for small businesses. Whether they're brick-and-mortar stores or single entrepreneurs operating from home, sellers around the world have been aided in finding customers as never before.
Top Ten Tweaks to Increase eCommerce Conversions – Many online retailers remain obsessed with growing overall site traffic, at the expense of increasing conversion rates from existing customers.
Recent Exploit using Fake Magento Extensions – We are publishing this post in the hope that all Magento users can utilize this information to determine if their site has been compromised and take the steps required to correct the problem.
To end this month, we leave you with a supercut of 1980's movie hacking scenes. That sure was a special time in Hollywood.
Image via Flickr user: Naomi Chung's Daydream Art
Posted in: Monthly Roundups