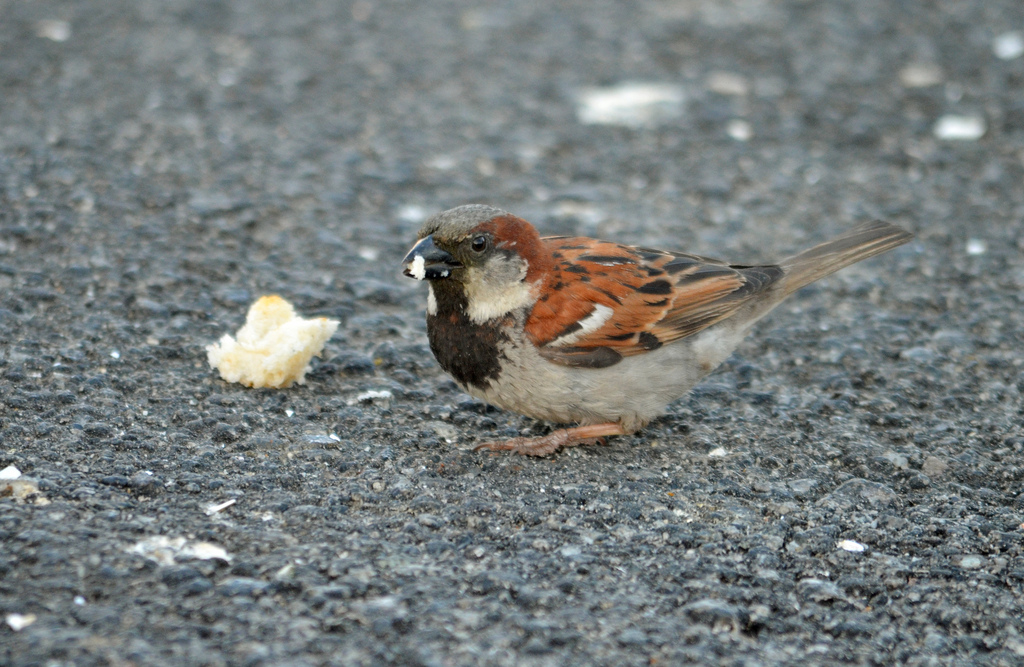 Since the beginning of 2015, Google has made substantial efforts to improve the experience it offers on mobile. Part of that effort can be seen in the algorithm changes Google implemented to give mobile-friendly sites a boost in mobile search, and part can be seen in the iterative changes they've made to the SERPs themselves.
In a recent announcement, the company highlighted a change in the way SERPs are displayed on mobile. It's a change that imposes some burdens on site owners, both in the form of new code to add to sites, and in the focus it throws on information architecture and the appearance of URLs.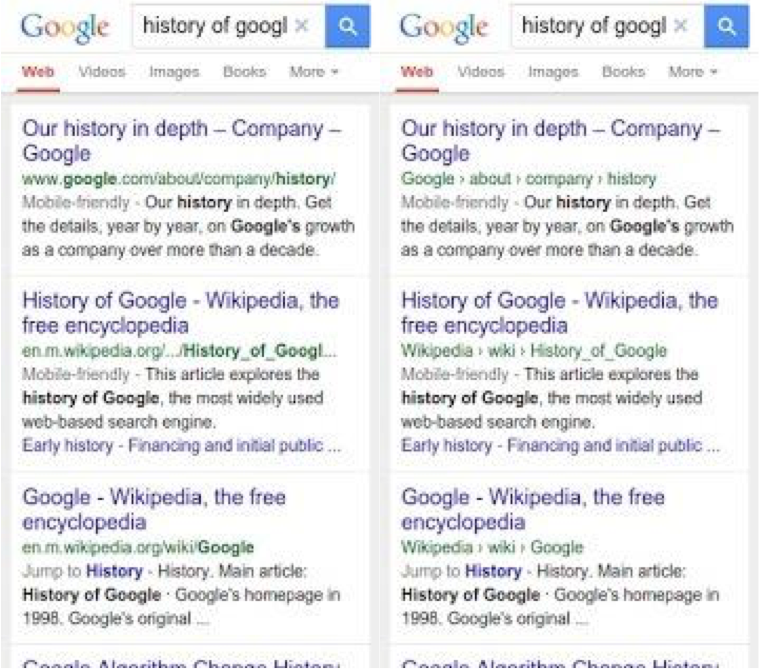 Historically, beneath the blue link in search results on mobile and desktop, Google displayed the domain and the URL of the relevant page. In the future, instead of the URL, they will display the page title and breadcrumbs that reflect the structure of the URL. The changes will make it much easier for users to get a clear mental model of the layout of a site and the relative position of a page at a glance — something that wasn't always easy from looking at a URL.
URL structure and information architecture — the way that a site's page hierarchy functions — was important, but they're going to be foregrounded with the changes, making it even more important that site owners implement rational URL structures. WordPress and Magento users have something of an advantage here, since both impose fairly rational information architectures by default.
One of the major advantages of the new system is that search results will now show a site's name — which is not the same as its title — at the start of the URL position, rather than the domain. That might not seem to make much difference, but it allows sites some control over branding. Many app developers, for example, use domain hacks and extended domains because their app's name is not available as a domain; getpocket.com for the app Pocket is one such domain. That can be confusing to users in a way that the site's name, which can be whatever its owners choose, is not.
If you do nothing to indicate the desired breadcrumb structure and site name, Google will try to guess it, but the company has also provided new schema markup for those who want to take some control (although, of course, Google reserves the right to ignore it). The name schema and breadcrumb schema are fairly straightforward to implement. Yoast's WordPress SEO plugin already includes improved breadcrumb markup and an easy way to specify your site name.
Posted in: General