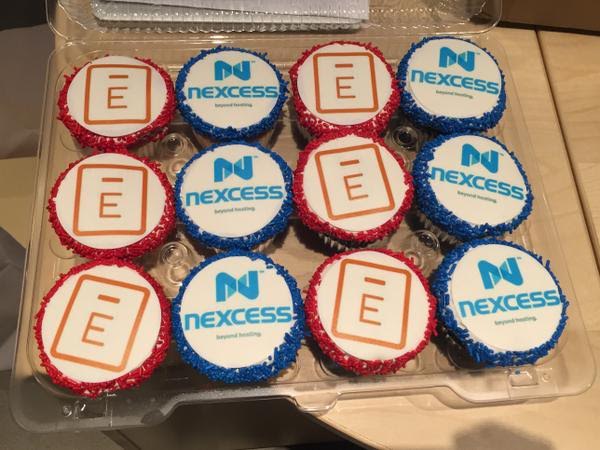 Since our last roundup, Envoy sent us cupcakes. They were really really good. Oh yeah, we've also been to Meet Magento in Vietnam, an event we detailed in our roundup below, sent a contingent out to Seattle for Pacific Northwest PHP Conference, and next week we'll be in New York for Meet Magento New York. It's clearly a busy time, but we're  never too busy to roll out our monthly roundups. So without further delay, here's the best of the rest WordPress, Magento, and ExpressionEngine articles from August and September 2015. If you're looking for the same great content on a day-to-day basis, follow us on Twitter, Facebook, and Google+. Enjoy and let us know if we missed anything important in the comment section.
WordPress and Blogging
ExpressionEngine
Rebuilding ExpressionEngine, First Blood

– When I joined EllisLab, ExpressionEngine had been a product for more than seven years. And in that time ExpressioneEngine never had a professional in-house designer to oversee the creation, and iteration of the flagship's control panel. Unfortunately this inadvertently led ExpressionEngine to a place where the software, while powerful, flexible, and extensible was harder to learn, use, and far more inconsistent in its UI than it should have been.

How We Build Our Own Quotes With ExpressionEngine

– For a small web shop, creating estimates and quotes can be a joy killer. I just want to make stuff, man – not write out endless spec documents! It's true. Being old school print designers let me tell you how this process went for years.

Why We Use ExpressionEngine

– ExpressionEngine is our CMS of choice. People often ask us why we use it over more popular systems like Drupal or WordPress. Others ask us why we don't use newer platforms like Craft (we do sometimes).
Magento and eCommerce
To end this month, we'll go back to another era, an era when new computer operating systems were introduced with a little help from our friends.
Posted in: Monthly Roundups