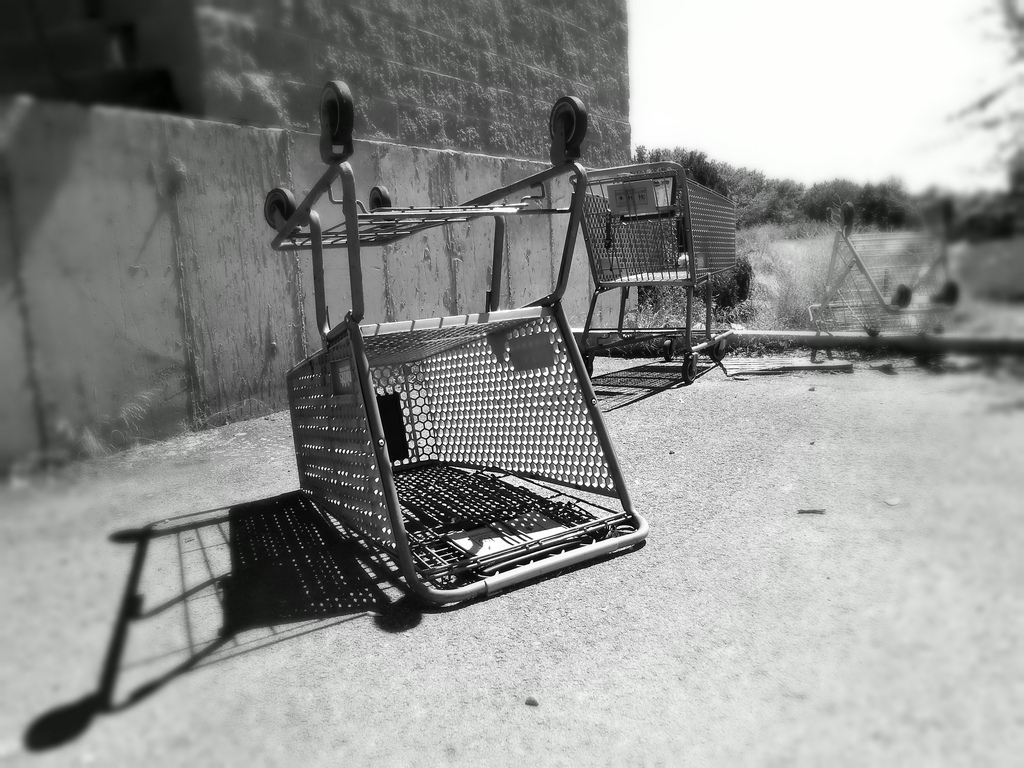 The abandoned carts problem is one that has plagued eCommerce retailers since eCommerce was a thing. A significant proportion of customers will follow the buy funnel all the way down to the pointy end, only to disappear at the last possible moment. According to a recent meta analysis of abandoned cart statistics, almost 70% of shopping carts are abandoned.
With a predicted eCommerce revenue of $1.6 trillion, that would put the value of abandoned carts at over $4 trillion.
Of course, that's a spurious statistic. It's impossible to determine why people are filling their eCommerce carts and deciding not to buy. Perhaps they never intended to buy and were simply browsing and filling their cart for the fun of it. Perhaps they use their cart in the same way eCommerce merchants want them to use wish lists. And perhaps they were dismayed when they went to check-out and were faced with a form that seemed to ask for far more information than necessary (although that's a different problem than the one we're discussing today).
Nevertheless, there is enough value in abandoned carts to at least attempt to recover some of the sales. After all, eCommerce merchants spend huge amounts of money on advertising, marketing, and promotions to get people to that point in the purchase journey. To simply shrug their shoulders at abandoned carts is akin to throwing that money away.
According to a recent report from BI Intelligence:
"Approximately $4 trillion worth of merchandise will be abandoned in online shopping carts this year, and about 63% of that is potentially recoverable by savvy online retailers"
While some of those potential sales will never be recovered, enough can be recovered to make it worth the effort of trying. A couple of weeks ago I was browsing tech blogs and found a review of an app that I liked the look of. I clicked through to the developer's store, and decided to make the purchase. After I entered my email, I was distracted, and almost immediately forgot about the application — it was an impulse buy, not something I had considered, and once the moment passed, I didn't think about it again.
But a couple of days later I got an email from the app developer reminding me about the application and offering me a small promotional discount. Of course, I bought the application there and then.
Abandoned Cart Recovery And Magento
Magento users have a number of options where abandoned cart recovery is concerned, but one of the most popular is Abandoned Cart Alerts Pro. It implements a flexible system that sends a series of emails to logged-in and guest shoppers when they abandon their shopping carts.
It's a flexible system: shoppers can be sent up to three emails at configurable intervals; the first email can be sent as soon as a few minutes after the cart has been abandoned. A particularly nice feature is way in which an automatically generated coupon can be inserted into the emails. The extension includes a useful analytics panel that displays recover rates and revenue from recovered sales.
Abandoned Cart Alerts Pro offers also additional functionality for emailing customers whose orders fail for other reasons, including failed payments.
Given the potential revenue implications of abandoned carts, the recovery effort is almost certainly worth the time it takes to set-up and manage. Without some way of recovering abandoned carts on your Magento store, you're leaving money on the table.
Posted in: eCommerce