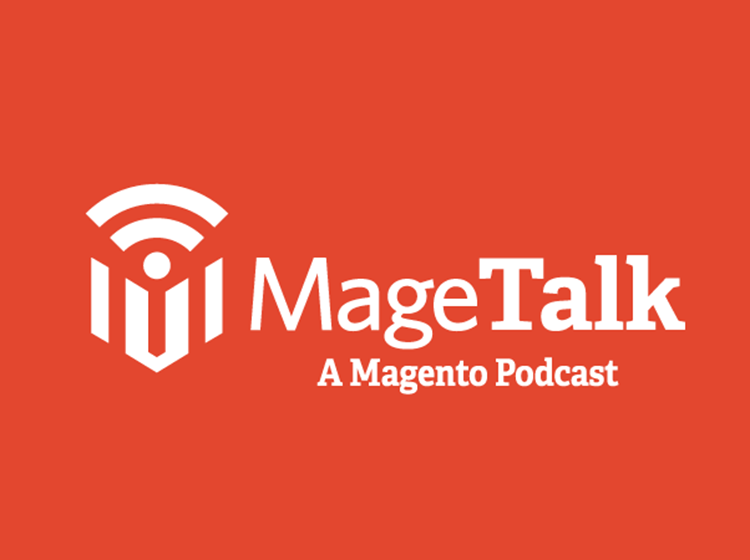 We are happy to announce our exciting new relationship with MageTalk as their exclusive hosting sponsor for their highly successful Magento podcast!
If you haven't already listened to the MageTalk podcast, it's an extraordinary resource for anyone running a Magento store. Hosted by the quirky experts Phillip Jackson and Kalen Jordan, they raid Twitter feeds and news stories to engage in lively and illuminating discussions for one hour each week. Philip and Kalen's success owes much to their love for Magento and their determination to stay current with breaking industry trends.
In each episode, Phillip provides insight on the week's hot topics and brings a level of expertise to the conversation that few can match. We encourage all Magento users and developers to seize this free opportunity to learn from the best. He ranks as one of the most accomplished Magento developers in the community, owning multiple developer certifications and one of the highest ranking positions at the Magento StackExchange.
Equally as impressive, Kalen Jordan founded MageMail and actively contributes to open source modules on GitHub. He also wrote the universally acclaimed The Three-Nap Work Day, which may or may not actually exist. During the podcasts, Kalen keeps the conversation on a level we can all understand and appreciate. MageTalk isn't just for developers, it's for everyone wanting to stay informed.
MageTalk discusses the Magento community's most pressing issues, but manages to keep the conversation light and entertaining. Philip and Kalen explore not only their successes, but their mistakes, and their combined experience can help pave the way for almost any Magento merchant. Some topics include: the best marketing companies to promote, hosting architectures, site development challenges, and how to succeed at shipping, among countless others.
MageTalk spent their first year creating awesome content for a growing, fiercely loyal fan base. As their sponsor, we are proud to partner with the foremost experts in our industry for their second year. Our sponsorship spots start in January 2016, and we invite you to visit iTunes to subscribe to MageTalk and binge on previous episodes.
Posted in: Magento, Nexcess