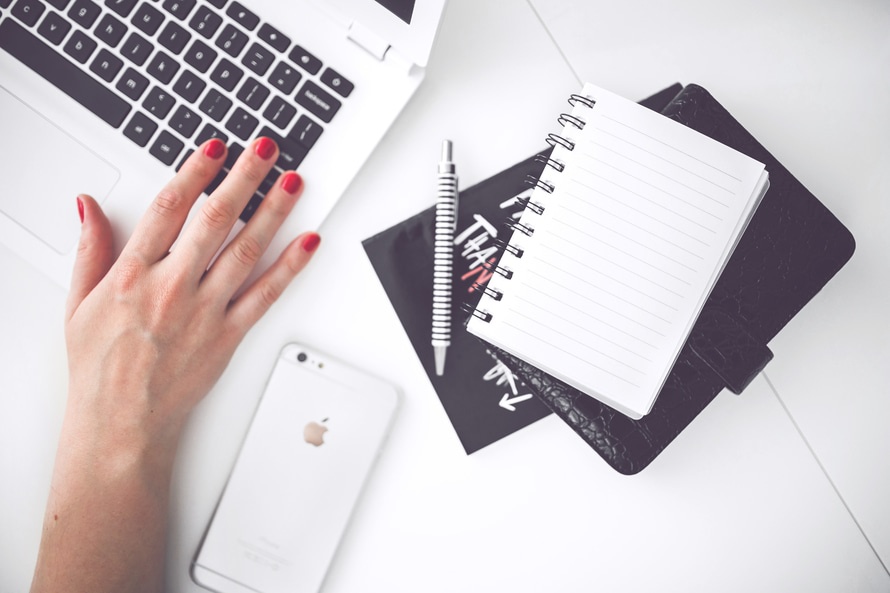 Commercial blogging as part of a content marketing strategy is not easy. It's not coal mining, but nor is it a walk in the park. It's particularly difficult for business owners who have been told that blogging will increase traffic to their site and visibility in social media, but who have no experience of professional writing.
It's not just the writing either. Most people can summon up the will to sit down and knock out a 500-word post. A smaller number can keep it up over the long term. But the ability to write only gets you halfway, especially if you're blogging with a specific goal in mind — generating interest and engagement for a brand. You can write the most dazzling prose on the most fascinating topics, and it won't get you any further towards that goal if you are writing for the wrong audience.
But who is the right audience? Who you should be writing for? What will they be interested in? Content marketing is, in a nutshell, the creation and promotion of content that appeals to the same people who will be interested in your product or service, so these are not idle questions.
Audience Research
Whether your business is a startup or an established company, you will (hopefully) have a clear idea what you are selling and who you are selling to; that understanding comes with developing a business plan. But how do you translate a broad set of people into an audience you can target content to?
If you think: "I want to sell artisanal shoe buckles, so I'll write content for people who like artisanal shoe buckles," you've really just repeated yourself rather than answering the question. If you said, "My shoe buckles are awesome, so I'll write about how awesome my shoe buckles are," you're also on the wrong track. They may well be awesome, but readers tend to be suspicious of bloggers who crow about the excellence of something they are trying to sell.
Typically, marketers will divide their audience into segments and from these segments develop personas. A persona is a fictional representation of the customer you would like to target. Imagining an individual who represents a group of customers helps writers conceptualize the sort of content leads might be interested in.
Let's say you know from customer surveys that your shoe buckles are super popular among middle-class twenty-somethings in San Francisco. You can use the information to develop a persona to which you can target your content (and if you make artisanal shoe buckles, it's almost certainly not an audience you'll have much trouble understanding).
Personas are a blunt tool, but they allow you to choose topics, writing styles, design and image styles, and other aspects of your blog that would be radically different if you were writing for a different group of people (seniors in Miami, for example).
Competitor Research
This one might seem a bit sneaky, but it's important to know what the competition are doing, so you can emulate the good bits and avoid the bad bits. There are many sources of competitor information, but social media is a great start. What is your potential audience saying about your competitors online? What are they saying about their products?
It's important that you don't steal content from the competition (or anyone else), but use it as an inspiration for your own content. Both iAcquire and Copyblogger have great resources about competitor research for content marketers.
SEO Research
Most people will come to your blog from two sources: social media and search engines. To maximize search traffic, it's important to identify what people are searching for and include those terms and topics in your content.
As Moz's excellent guide to keyword research puts it:
Keyword research is one of the most important, valuable, and high return activities in the search marketing field. Ranking for the right keywords can make or break your website. By researching your market's keyword demand, you can not only learn which terms and phrases to target with SEO, but also learn more about your customers as a whole.
Backlinko provide an even more in-depth guide to keyword research.
Your primary tool for keyword research will probably be Google's Keyword Planner. There are alternatives, but Google's tools is free and has good documentation.
It's possible to go overboard with keyword research to the detriment of content quality. Search engine optimization is a crucial part of building a successful blog, and it can be a powerful guide for the next step we're going to discuss, but it shouldn't be the only input into your content strategy — audience research and quality writing are more important.
Content Calendar
You are now armed with:
A collection of personas that represent your audience segments and hence type of content you will write.
A clear view of what your competitors are doing – both good and bad.
A selection of keywords related to your products and personas.
It is possible at this stage to develop a set of topics, do some research, and start writing, but the more effective approach is to use a content or editorial calendar to plan a series of posts. A content calendar will help you develop a consistent content strategy with publishing deadlines.
There are several content calendars available for WordPress, including my favorites CoSchedule and Editorial Calendar.
Write
It can be difficult for business owners to maintain a long-term blogging strategy. Writing is not their core strength, blogging is not their core commitment, and it's something that can always be put off until another day. The vast majority of blogs fail not so much because the blogger does something wrong, but because they don't blog at all.
Hopefully, the plan I've sketched out will help bloggers maintain a consistent schedule, but when it comes down to it, you simply have to write.
If writing is a problem for you, there are two options: learn how to write better, or pay someone else to write for you. If you choose to improve your own writing, there are plenty of online sources, the best of which is Copyblogger.
Promote
Now it's time to promote your content, and that means social media. Social media and blogging are an inextricable partnership. It's unlikely that your blog will build an audience of any size without social media. Every time you publish, share to your social media accounts, with specific attention to Twitter, Facebook, and the networks most active in your niche (Pinterest for eCommerce, for example).
Explaining the basics of social media marketing would require a book to itself, so I'm going to point you in the direction of some great online sources:
Conclusion
I've covered a lot of ground here, and I've just sketched out the basics of building a successful business blog. Building a successful blog is not rocket science, but it is hard work, and it takes time to reap rewards. But when those rewards appear in the form of more traffic, social media engagement, greater conversions, and ultimately, more revenue, the effort will seem worthwhile.
Posted in: Nexcess, WordPress