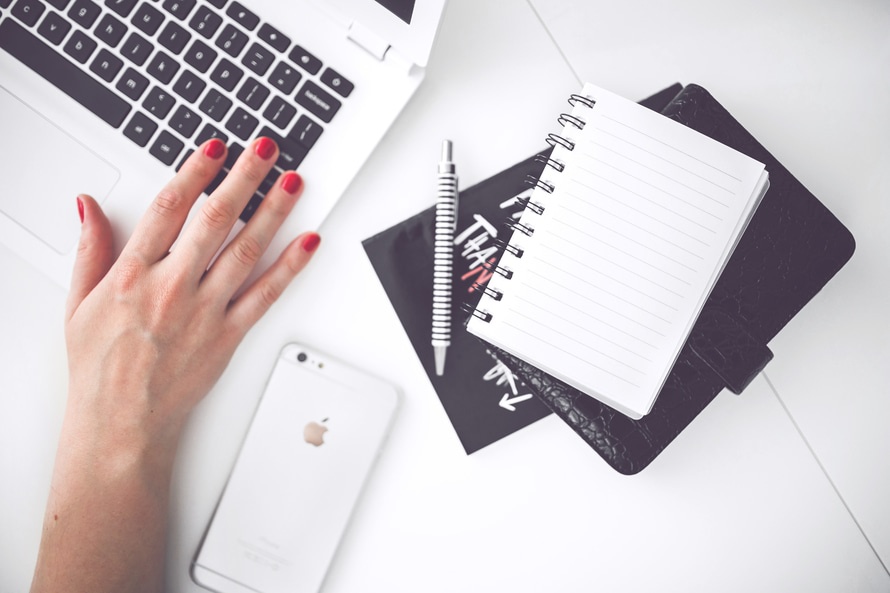 You've created a brilliant new online business. Now you have to get people to use it. The press has less power than it once did, but a positive media story about your business can still make a huge contribution to its success.
Most small-business owners and startup founders haven't a clue about how the media world works, and if they don't have the resources to hire a PR to do the legwork for them, the chances are that they'll have trouble attracting the attention of journalists and publishers.
The first thing to understand is that journalists, researchers, and producers for prominent media outlets are constantly bombarded with emails, tweets, phone calls, and gifts from PRs and business owners hungry for attention. They have no shortage of pitches. On the other hand, journalists want to write about interesting topics, and most of the PR bombardment falls far short of the mark. The secret to getting the interest of journalists is to give them information that they can use to create genuinely appealing stories for their readers.
Research Target Publications
Your business is not of interest to every publication. If you email journalists who aren't on the relevant beat, your mail will end up in the trash. Before reaching out, develop a shortlist of publications that have shown a previous interest in the sort of business you want to publicize. If you're opening a new online shoe store, TechCrunch's journalists aren't likely to care much. Target your communications carefully.
Get To Know journalists In Your Niche
Every journalist, editor, and blogger you need to contact has a Twitter account. Don't start bombarding them with Tweets demanding they give your business coverage or boasting about how you're about to change the world. You'll be blocked and possibly publicly mocked. Do join in discussions and attempt to build relationships. Feed them relevant information and commentary. Building strong relationships with journalist and helping them find information they need will increase the likelihood that they'll pay attention to you.
The Journalist Is Your Audience
Your business is probably the most important thing in the world to you. I know you think it's pretty awesome, but emailing media folks to tell them how awesome it is won't get you anywhere. Tell them why it's awesome, and why their readers will be interested in it. Try to be sincere and not to exaggerate. Journalists do this for a living and they can smell promotional hyperbole a mile away.
Don't Spam
Don't send a template email to hundreds of journalists. Don't email the same journalist five times in one afternoon because they didn't immediately respond. They're busy and unless you're Tim Cook, your email won't rocket your business to the top of their priority list. By all means follow up after a few days, but don't go nuts — if you don't get a response, move on.
Don't Be Afraid To Reach Out
It might sound like I'm being discouraging here, but journalists and producers do want to hear from you. They spend their workdays racking their brain for things to write about. If you can craft an email that gives them something new, interesting, engaging, and worthwhile to write about, they'll be grateful.
Email Etiquette
Some tips for writing outreach emails:
Keep it concise: include all the relevant information, but don't include your life story or a tale that recounts every moment of your product's development.
Proofread. The occasional typo isn't a big deal, but if your spelling is atrocious and you can't string a grammatical sentence together, the journalist isn't likely to be impressed.
Include relevant links to your website.
Address each journalist personally. Don't go with Dear Sir/Madam, Hey Bro, or other anonymous greeting — show that you know them and value their work. Try to get the name and the gender right — you'd be surprised by how many people get this wrong.
Provide A Press Kit
This isn't essential, but a press or media kit helps the journalist to represent your publication how you would like to be seen. Press kits should include logos in usable formats, product images the journalist can use in their content, a succinct explanation of your business, and other information that might be useful to the media. Take a look at Apple's Media Kit as an example.
Finally, before you embark on a media outreach program, spend a few minutes reading this Twitter account. If you're tempted to do anything the journalists here are complaining about, rethink your strategy.
Posted in: Webmaster