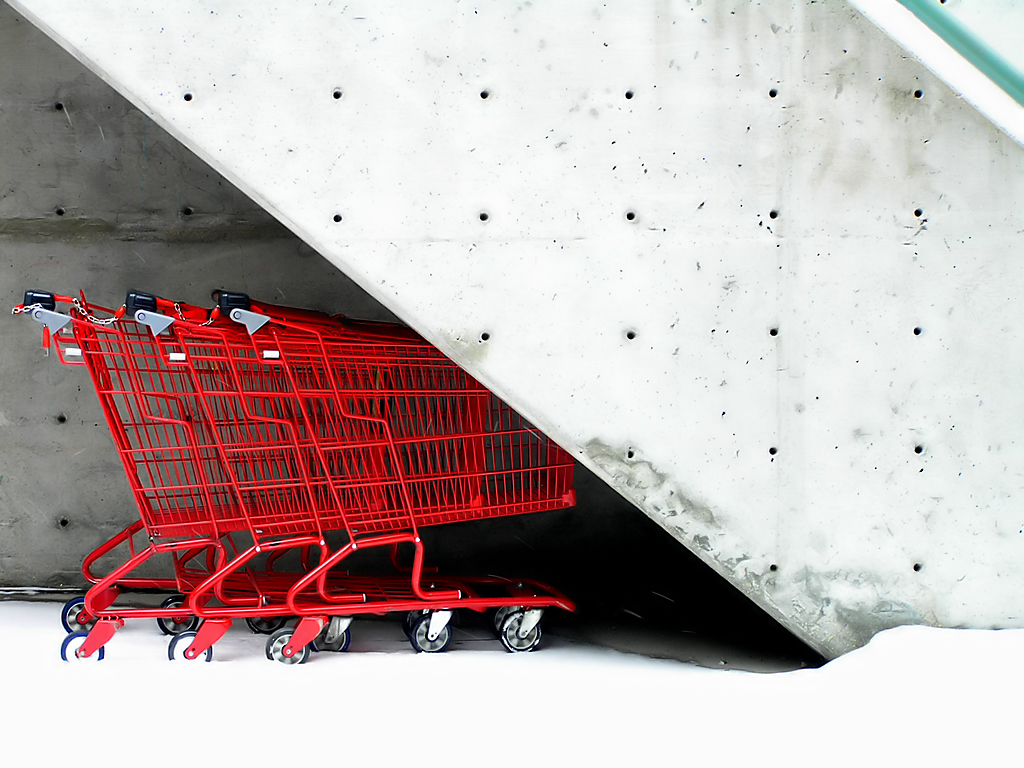 Getting customers to make their first purchase in your store is an uphill struggle, and it's where a significant proportion of an eCommerce store's marketing budget is spent. Without customer acquisition, there would be no eCommerce, but keeping existing customers is just as important.
Unfortunately, many new eCommerce retailers don't invest enough in customer retention. That's a mistake, because customer retention — generating new sales from existing customers — is less expensive than generating the same sales from new customers. According to Bain & Co. increasing retention rates by as little as 5 percent can increase profits by 25 percent and more. Attracting a new customer can be five times as expensive as retaining an existing customer.
Retaining customers is easier than getting new customers, but that doesn't mean retailers can rest on their laurels. There's no guarantee that because a customer has bought from your store before, they'll buy again. It's on you to encourage repeat purchases. To that end, I want to look at four ways eCommerce merchants can increase the likelihood of repeat business.
Make Repeat Purchases Easy
Once a customer has made a purchase from a store, it should be easier for them to make their next purchase on the same store than on a competitor's store. If repeat customers have to jump through the same hoops, search for the product they need, enter the same information, and traverse the same lengthy checkout process, there's no incentive for them not to do it on another store.
Leveraging memberships and social logins is a great way to make the second purchase a shopper makes as pain-free as possible. That's often enough to get them to choose your store over a competitor, even if the competitor can undercut you on price — shoppers place a high premium on convenience.
If a store sells goods that are amenable to subscriptions or automated repeat purchases — razor blades or cat food, for example — that should be made as easy as possible. For Magento users, the Subscriptions and Recurring Payments extension is a solid option.
Have Great Customer Support
eCommerce can be an impersonal and faceless affair, with almost no human contact, but that doesn't mean it should be like that. Shoppers who feel that a store is responsive to their individual needs and concerns are far more likely to remain loyal than those who see an eCommerce store as just another way to buy something.
Don't Quibble Over Returns
Retailers hate returns, for obvious reasons, but — as Amazon clearly understands — a generous return policy is one of the best ways to retain customers.
You might lose this sale, but a no-quibble returns policy demonstrates to shoppers that your store can be trusted with their future purchases.
Keep In Touch
You almost certainly have the email addresses of previous customers — use them. Get in touch every now and then with offers and promotions or just to say how things are going with your company. Most shoppers don't mind the occasional email.
Clearly, if overdone, "keeping in touch" becomes spamming, and that should be avoided at all costs, but a gentle reminder that your store exists is a great customer retention tool, especially if you can personalize the emails to individual shoppers.
Customer retention is a crucial factor in any successful eCommerce strategy. I'd encourage eCommerce retailers who are investing all their energy in getting new customers to dedicate at least a portion of that budget to keeping the customers they already have happy.
Posted in: eCommerce