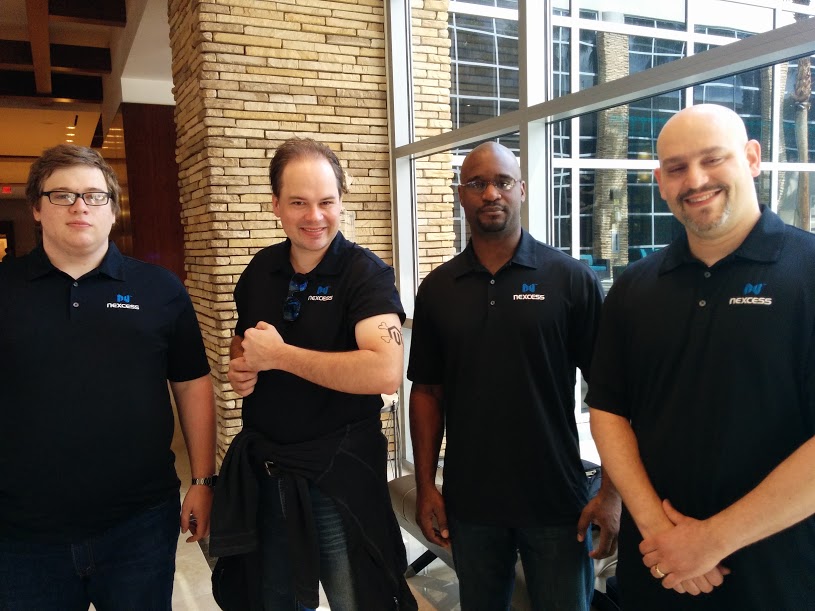 We know they say "What happens in Vegas, stays in Vegas." But let's be honest, that wouldn't be fair to the women and men who didn't have a chance to make it out Magento Imagine 2016. As such, this month's roundup will be heavy on Imagine 2016 content, so those of you who missed can feel like you were right in the middle of the action. It was also a very busy month for ExpressionEngine with the introduction of the 'default theme' and the arrival of EE 3.3. And not to be left out, WordPress 4.5 "Coleman" hit the streets in April. If you're looking for the same great articles the rest of the year, follow us on Twitter, Facebook, and Google+. Enjoy and let us know if we missed anything important in the comment section.
WordPress and Blogging
Are WordPress Responsive Themes for Business The Right Choice? – Mobile should no longer be an afterthought for small and medium business websites. Mobile devices make up a significant proportion of web traffic. Businesses that offer a poor experience to mobile users risk losing custom and revenue.
Optimizing Images For Your WordPress Blog – Today's average web page weighs in at 2 MB, a 7% increase over the last half-year and orders of magnitude larger than a few years ago. We include more scripts and more CSS, but the real culprit is images. Almost 70% of the average page's bandwidth demand is consumed by images.
How Attackers Gain Access to WordPress Sites – On this blog we write a lot about different vulnerabilities that could lead to site compromise. In our Learning Center we go deep on a myriad of important topics related to WordPress security. Our handy checklist, for example, includes 42 items you really should be paying attention to.
Why Your Small Business Must Start a Blog – For those of you who have never visited a farm before, many of them have a large brick of salt for their animals, called a "salt lick." A salt lick is exactly what the name implies. It's a salt deposit that animals keep coming back to—and licking — in order to ingest nutrients they need.
What's New in WordPress 4.5 – WordPress 4.5 has just been officially released, named 'Coleman' to honor the jazz musician Coleman Hawkins. The release lead was Mike Schroder, with the help of Adam Silverstein and Mel Choyce, as well as a massive total of 298 contributors.
ExpressionEngine
Magento and eCommerce
To end this month, here's a look back at Imagine 2016. We can't wait until 2017!
Imagine 2016 Highlight Video from Magento on Vimeo.
Posted in: Monthly Roundups, Nexcess