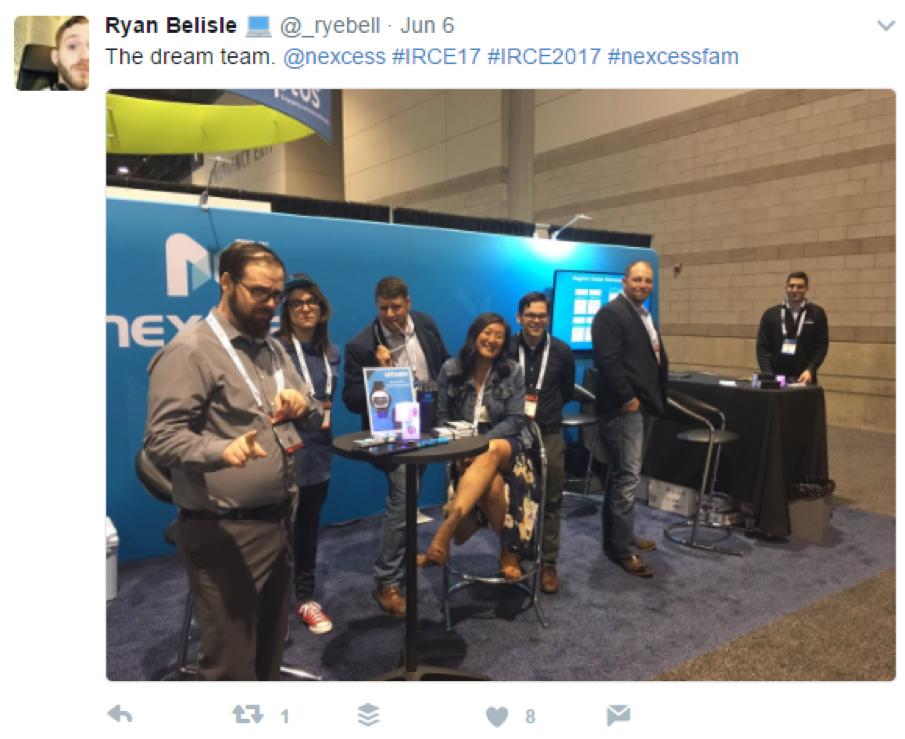 For the 13th year in a row, leading retailers and industry experts from around the globe have come together for the Internet Retailer Conference & Exhibition (IRCE). For us at Nexcess, this marked our 7th year being featured at this event.
Held once again in Chicago's McCormick Place, IRCE brings together 10,000 merchants and technology companies to talk shop, attend sessions, and hear speeches highlighting the latest trends in commerce. As a provider of enterprise hosting and a Magento Technology Partner, we also saw this as an opportunity to meet our existing clients as well as connect with new retailers and brands. It never hurts to sprinkle an event with some fun and cool giveaways while we exchange stories and strategies with attendees.
I spent my time on the exhibit floor, where I mingled with attendees and exhibitors as well as participated in the discussion on the official #IRCE17 Twitter feed. The conversations generally revolved around embracing the Amazon marketplace, adopting new technology, and other changing market trends and multi-channel sales strategies.
Below, you'll find a few of takeaways from this year's conference as told by some of the top #IRCE17 tweets.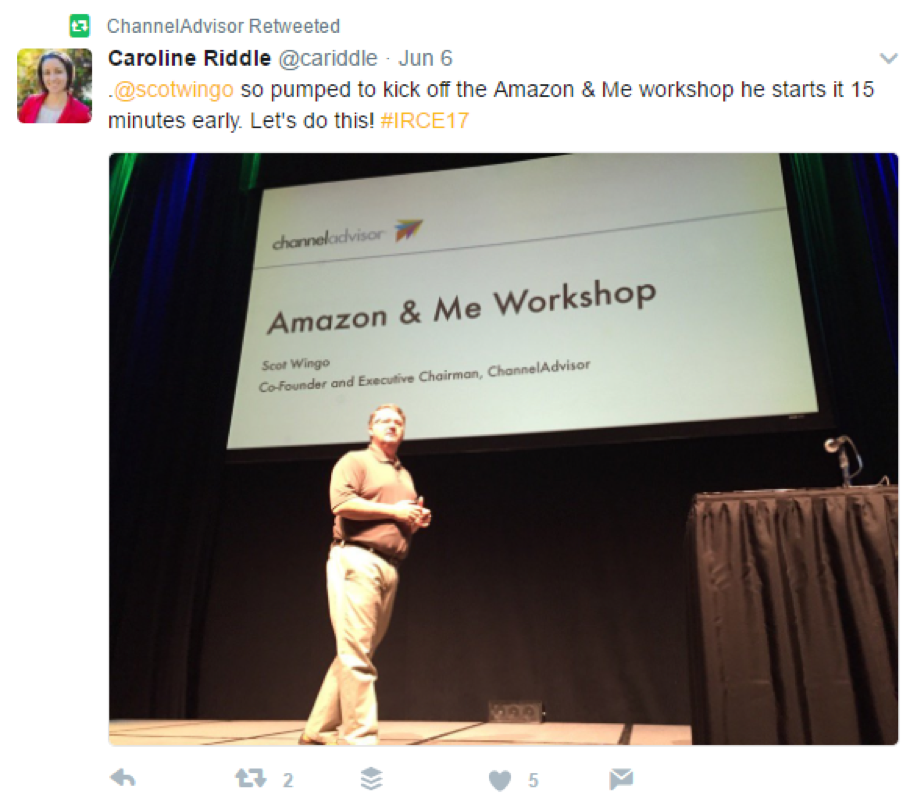 1. Amazon and Me
Scot Wingo, Co-Founder of ChannelAdvisor, covered selling on Amazon for brands and taught retailers how to act as wholesalers. This is especially important to watch, as instructing retailers to embrace Amazon contradicts the past approach of trying to compete with Amazon.
According to ChannelAdvisor, a comparison of first-party (1P) and third-party (3P) sellers on Amazon and Vendor Central shows that 53% of all US Digital Commerce growth has been driven by Amazon. The workshop also touched on Amazon's Fulfillment Central network, logistics aspirations, Fresh, Prime Now, and all the other major Amazon initiatives affecting 1P and 3P sellers.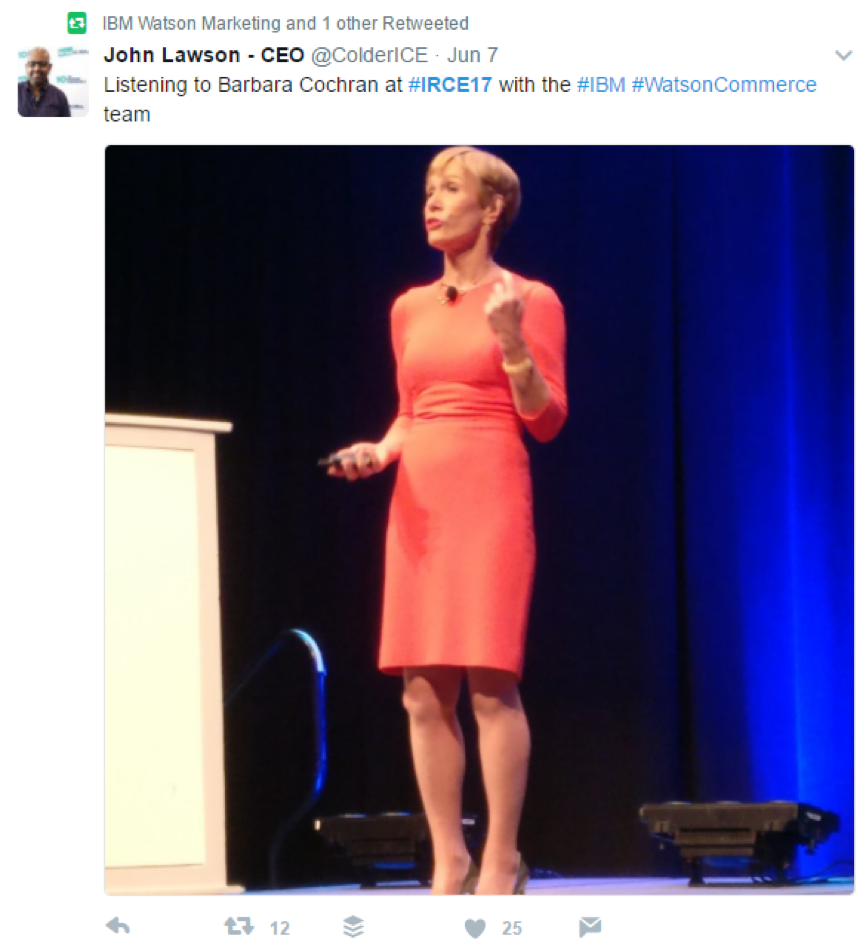 2. Fear and failure are the seeds of creativity and innovation
Creativity and innovation make and keep a brand competitive. This year, speakers showed how they expanded their creativity by tapping into their fear and anxiety about certain challenges and emerging trends.
The headlining speakers included major players digital commerce:
Mary Beth Laughton, Senior Vice President of Digital for Sephora
Barbara Corcoran, Shark Tank Investor
George Hanson, Vice President North America E-­Commerce and Brand House Stores for Under Armour
Miki Racine Berardelli, CEO of Kidbox
Mary Beth Laughton shared how Sephora used their anxiety over mobile to make it their fastest – growing channel that now represents the majority of their traffic.
Barbara Corcoran told the audience to "Get over yourself!" In her trademark manner for every online entrepreneur before talking about how rejection and failure were not setbacks, but seeds of innovation.
George Hanson showed how Under Armour aligned consumers' increasing mobile use with technology that monitors fitness activity and performance online. Their strategy led to $377 million in online sales in 2015.
Miki Racine Berardelli of Kidbox highlighted how they focused on providing a personalized digital experience. Using machine-learning algorithms, Kidbox created a mix of apparel pieces for shoppers based on personal style preferences. This method allowed them to give shoppers what they want even before those shoppers knew it themselves.
3. B2B Companies are Ready to Play
This trend continues to gain momentum. Business-to-business (B2B) transactions will soon reign in the digital commerce space, with suppliers selling directly to business accounts on digital platforms at a growing rate.
Retailers in the business-to-consumers (B2C) space are already accustomed to reach shoppers through digital means. Many of these same vendors are seeing this trend as an opportunity to take a share of the B2B market segment.
Just like traditional B2C digital commerce, where customers, not companies, control the shopping experience, B2B vendors are beginning to dictate the direction taken by technology companies. Though many of IRCE 2017 presenters were still B2C retailers, upcoming years will no doubt feature surging numbers of successful B2B name brands.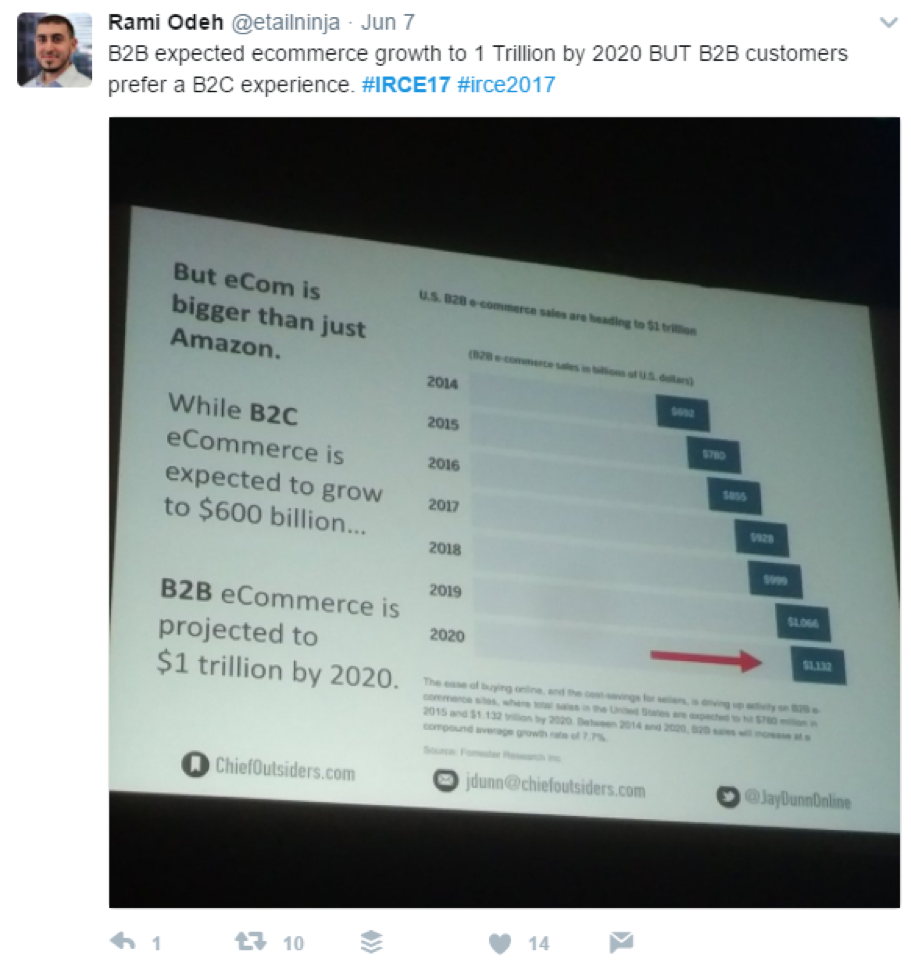 About Nexcess
Nexcess is a Southfield, Michigan-based managed hosting company founded in 2000, with wholly-owned data centers located in Dearborn and Southfield, Michigan, as well as satellite hosting operations in the United Kingdom and Australia. Nexcess offers a variety of hosting services ranging from entry-level packages to custom clustered/complex hosting configurations, with an emphasis on mission-critical hosting for high-profile websites. For more information, visit http://www.nexcess.net.
Posted in: Nexcess