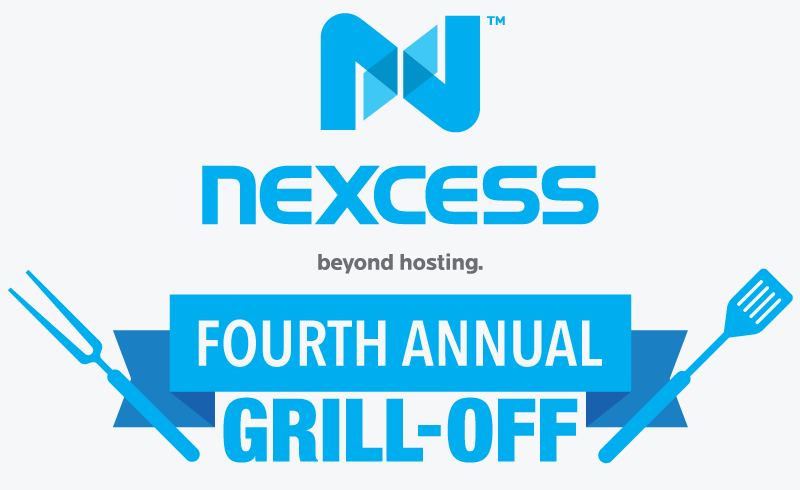 If only summer could last forever.
August is the season's swan song, heralded by back-to-school sales and even the occasional Halloween display (madness!).
At Nexcess, we aren't ready to say goodbye to our favorite season until Labor Day, which is why we host our annual Grill-Off at our headquarters in Southfield, Michigan. Now in its fourth year, we expanded the event by inviting clients and neighbors to celebrate summer with us while raising money for a fantastic cause.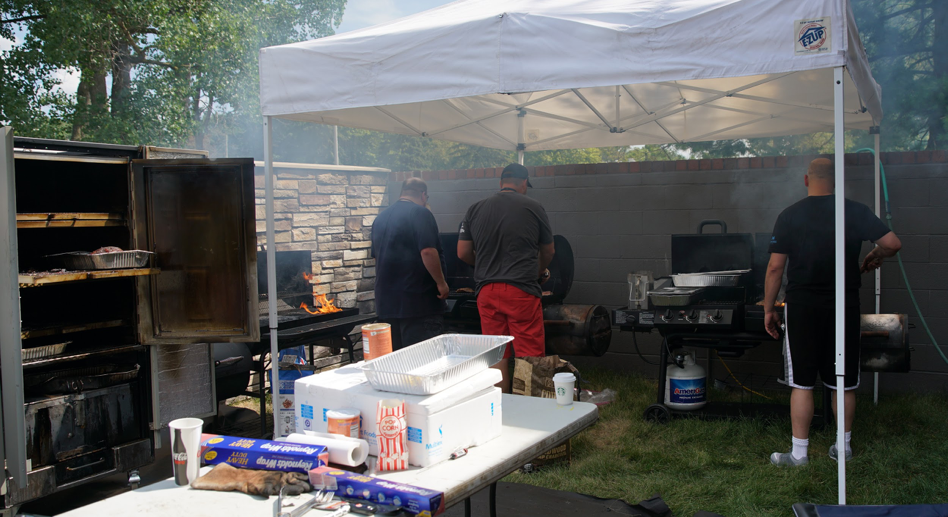 With grilling, we believe in "go big or go home," and so purchased nearly one-quarter ton of assorted meats from our clients and friends, huntspoint.com, as well as local butchers.
The fare of brisket, salmon, chicken and beef fajitas, burgers, and pulled pork was prepared and cooked by volunteers from among our leadership. Their work began the night before….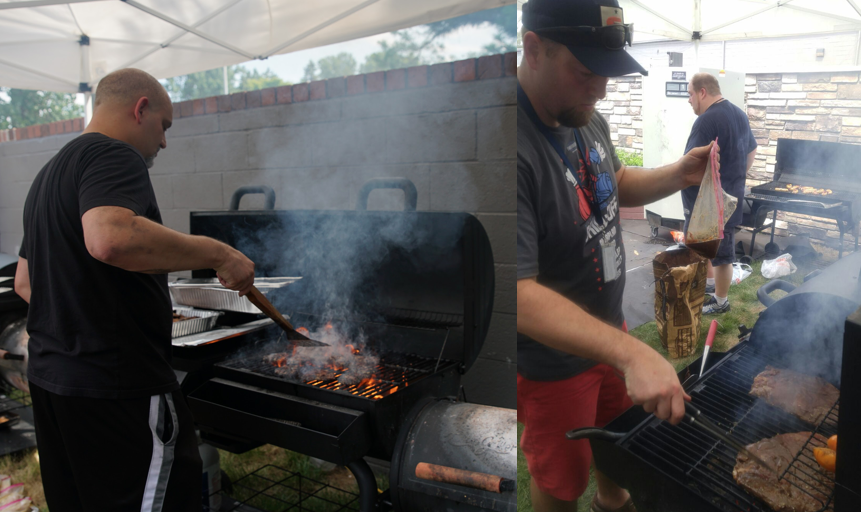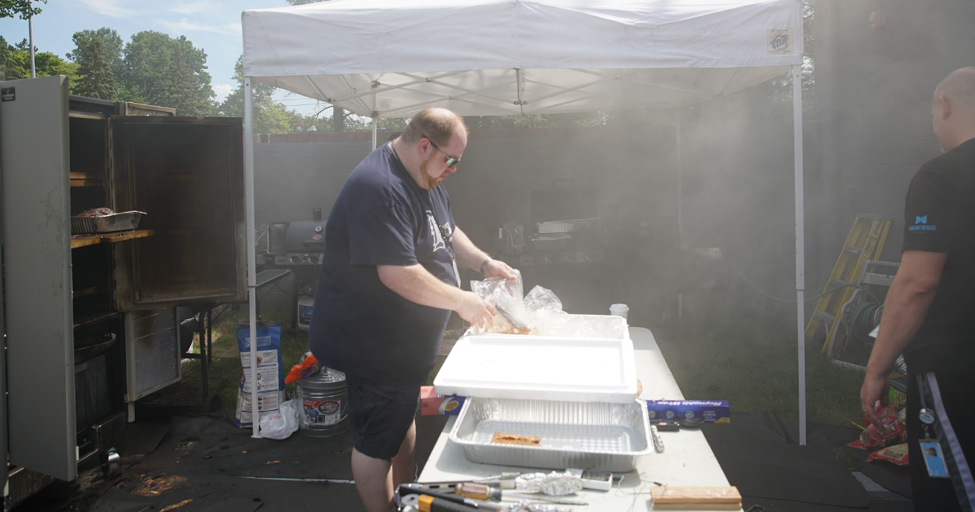 … but were spared the need to stay up all night (as in previous years) by the arrival of our "new" smoker, made possible by combining one retired PDU with the skills of one master welder.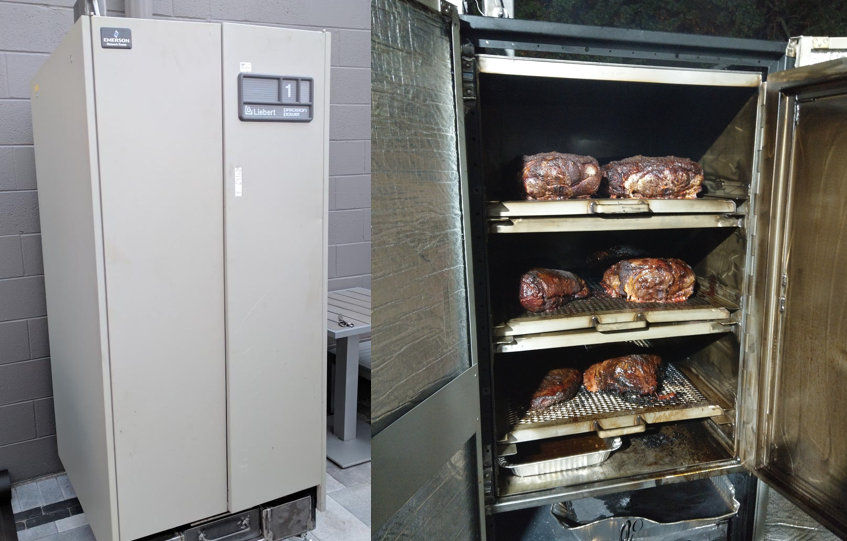 The feast was plentiful and delicious, and made even better by the responsible consumption of beer and wine, made available by Dell and KE Electric.
Games like bocce, cornhole, and a scavenger hunt helped keep food coma at bay, but the main event was the Charity Dunk Tank event for the National Pediatric Cancer Foundation. Eight Nexcess managers and one client volunteered to serve as soon-to-be-soggy targets for anyone willing to pay for the privilege.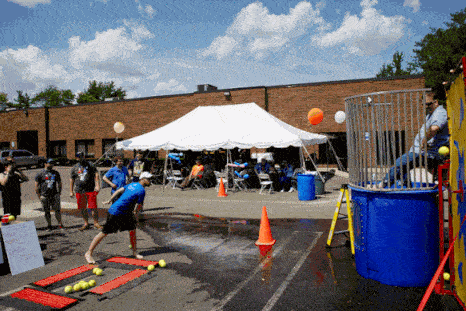 They were shown no mercy. Nexcess team members, friends, and family lined up for nearly $2 per throw. Even better, Nexcess matched every dollar, ultimately generating over $6,800.00 for the NPCF.
Thanks to our clients, friends, and family, the Grill-Off gets better every year! To show our appreciation, enjoy this picture of six shorn managers that agreed to shave their heads if donations surpassed $2,500.00, and their barber.
Bald never felt so good.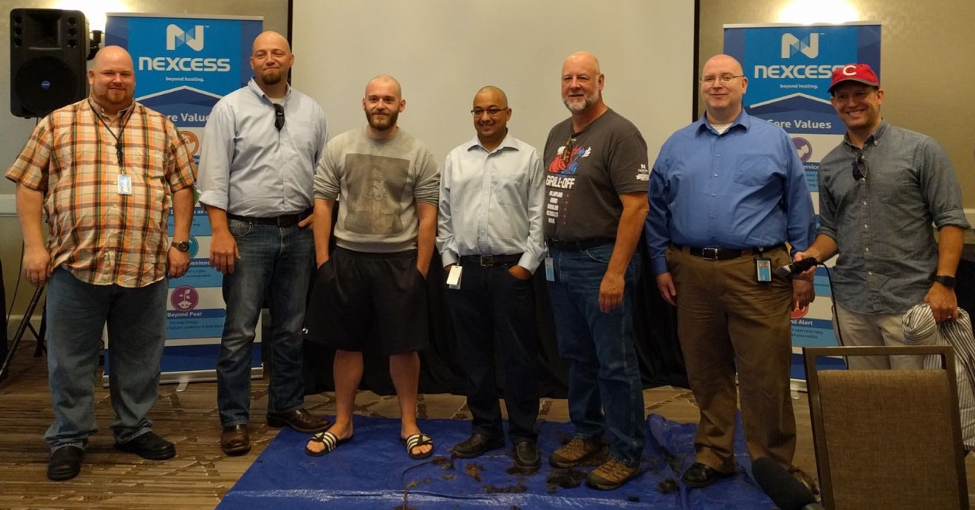 Posted in: Nexcess