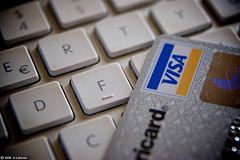 WordPress was originally designed as a blogging platform and eventually grew into the comprehensively featured content management system we know and love today. It was never intended to be used as a platform for retail. For serious online retailers, the open source Magento platform, which occupies the same preeminent position in eCommerce that WordPress has in the CMS world, is far better suited, with a range of features that WordPress can't hope to replicate in full.
However, for small scale retail ventures that don't require the level of professional features that Magento offers, WordPress is amply capable. There are a number of eCommerce WordPress plugins that range from the very simple to the quite well featured.
One of the major reasons for choosing to use WordPress for your store instead of Magento is that Magento can have quite a high learning curve for someone who is firmly embedded in the WordPress world. If you want to start a store, and use the tools that you are already familiar with for adding and managing products, then take a look at the WordPress options we're about to suggest. However, you should bear in mind that the WordPress dashboard and its workflow are really not designed to used in quite this way, and the processes that fit publishing brilliantly are not quite so well suited to managing a store.
We're going to have a look at a range of shopping solutions that will enable you to add retail functionality to your WordPress site. While there are premium plugins available, we're going to concentrate on freely available plugins that can be quickly downloaded, configured, and set up, without requiring much integration with third party software outside of the need for a payment processing service.
WooCommerce is one of the more popular eCommerce plugins for WordPress. It is developed by the people behind WooThemes, and one of its major benefits is the range of eCommerce appropriate themes that WooThemes have produced to work with their plugin, although it will work with any theme.
WooCommerce sticks fairly firmly within the traditional posts and pages model of WordPress, so anyone familiar with publishing on WordPress will have no problem getting to grips with managing products. WooCommerce includes everything you need to start an online store, including various payment gateway integrations, shipping management, marketing and promotion tools, and retail specific SEO.
WP-eCommerce is the granddaddy of WordPress eCommerce. It's been downloaded over 2 million times and has a great community to help out neophyte store owners. WP-eCommerce has many of the same features as WooCommerce, but it can be somewhat less intuitive to use.
If you're selling digital products like software or music rather than tangible goods, check out Easy Digital Downloads. It has many of the features of the other two plugins we've mentioned, but is specifically tailored to digital goods, with licence generation and management built in.
Posted in: WordPress